Serving the Senior Market since 1981
About
Bob Schulze
My insurance experience started back in 1981 working for the Ohio Farmer. Working with them as an insurance agent was a great experience, but in 1985 I decided to branch out and become an independent agent to better serve my clients. Independent agents have the ability to get licensed with various companies and provide multiple options to their clients instead of just one. I feel this enables me to attract new clients, but also has kept my older clients coming back time and time again.
I was attracted to the senior market early in my career because they remind me of my parents, Urban and Thelma Schulze. I find working with seniors to be very gratifying as it allows me to really help them during these tough economic times. In most situations, we save people money over our competition.
Family is another key component in my life. My wife Maria and I live in McCartyville and have three children. Danielle is the oldest and is married with two sons and another on the way. Michael and Erica both attend Anna High School. Schulze Insurance is truly a family affair. My brother Ron got in the business with me in 1994. Since then, I have my nephew James, and Ron has brought on his daughter Janelle into the insurance business. Ironically, both Janelle and James are my God children!
My office is located at 515 East Main Street in Anna. Our business hours are Monday through Friday 8:00 AM to 4:30 PM.
---
Ron Schulze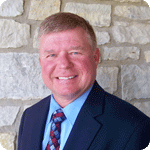 I was born back in the 1953 to Urban and Thelma Schulze, the third child of ten. We grew up on a farm where we learned how to work and how to care for one another. We were given many responsibilities growing up that I believe has helped me in my business career.
Victoria Hilgefort became my wife in 1979 and we have been blessed with four beautiful children. Their names are Janelle, Chad, Ryan and Jay. Janelle graduated from Bowling Green State University and is now working with me in the insurance business. Chad also graduated from BGSU and works as a commodity manager at Emerson Climate Technologies in Sidney. Our son Ryan also graduated from BGSU and teaches at Bradford. The most recent BGSU graduate is our youngest son Jay. He now works for company out of Maumee, Ohio and travels around the state promoting their expediting services. The oldest three and their spouses have blessed us with eight grandchildren since they all got married in 2011. Jay got married in June of 2016.
In 1994, my younger brother Bob convinced me to give the insurance business a try. At first I was part time, but after three months I made the leap to full time. It was a scary decision to quit my job in Tool and Die, because I had been doing it for 18 years, but ultimately that decision turned out to be the right one. I have truly enjoyed this business and looking back wish I would have started it many years earlier.
I love being able to help people in the senior market with their insurance and investment needs and can't see myself doing anything else. I also love the fact that being an independent agent allows me to find the best programs and products available at the best rates for my clients. Thanks for reading a little about me and feel free to give me a call if I can be of any assistance to you.
---
Janelle (Schulze) Homan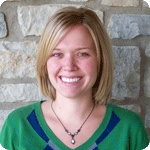 Since May 2007, after years of encouragement from my dad, Ron, I started in the family business. My dad helped me get started, but made me work for each and every client along the way.  I had had previous sales positions since graduating from Bowling Green State University in 2004, but none quite like this one. With this business, I cannot see myself ever doing anything else! Most of the time I don't feel like I am working, which makes this the greatest job of all. I spend my days meeting new people and introducing them to reputable companies that will offer them the same products at a better rate.
As far as family goes, I am the oldest and only girl to Ron and Vicky Schulze, therefore making me my dad's favorite daughter!  I have three younger brothers who always bring a smile to my face. They all followed me to Bowling Green State University, which has allowed for a lot of shared memories. We are a tight knit family and I believe we always will be. In August 2011, I married the love of my life, Mr. Ryan Homan, who was originally from Celina, Ohio. After years of working at various companies in information technology(IT), he started working for himself and now runs an IT consulting company, Align Right. His focus is to help local companies align the right technology for their business and make them more efficient or cost effective.
In 2016, we built a house in Fort Loramie, and have two little girls, Callie and Kayla. I am extremely thankful to be in a business that I love with a loving family to support me. Thanks for reading a little about me. I hope to be hearing from you very soon!
---
James Schulze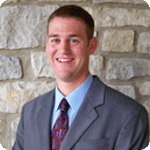 I was born a farm boy, on June 7th 1985 to my parents Mark and Jill Schulze. I am the oldest of three with two younger sisters. In June of 2013, I married the love of my life, Nikki Behr from Botkins. Our daughter, Ava was welcomed in August of 2014 and son Levi in September of 2016. Nikki is a Registered Nurse at Dorothy Love Retirement Community in Sidney. We are active members of Sacred Heart Catholic Church in McCartyville. When we are not busy with our work, we enjoy spending time with our family and friends and rooting on the Anna Rockets. We currently reside in the Anna area.
I am a 2004 graduate of Anna High School where I participated in Basketball, Cross-Country, Track, and FFA. In September of 2008, I started a career in the insurance business following in the footsteps of my uncles and cousin. We are what they call an "Independent Agency," which allows us to shop around with all of the different insurance companies in Ohio for the highest rated companies with the most competitive rates. It is so rewarding to help people save money and still be able to keep the same coverage that they had before. My favorite part of the insurance business is the interaction I have with all of my clients. I get the chance to hear so many interesting stories and to meet so many fascinating people. I feel very fortunate to work with seniors; it is like having a lot of Grandparents out there watching out for me. I can truly say that this is a job that I not only enjoy and love, but can see my self doing for many years to come. Thank you for taking the time to get to know me. I hope to be hearing from you soon!